AT A GLANCE
The Scenario
As a data-driven organization, athenahealth understood the importance of not only gathering data from specific customer relationship touchpoints, but also having the ability to support this data with primary research to understand the reasons why customers decide to leave after a period of time. This encouraged the organization to establish a formal churn research program, which consequently has resulted in a strong and robust operation around churn.
The Question
How does athenahealth leverage its churn insights to identify patterns in customer behavior and highlight product needs?
A Model for Change
The strategic agenda for leveraging athenahealth's win/loss insights comprises four key components:
Adding relevant in-house knowledge to the reports from DoubleCheck to have a more accurate view of the deals, and to help key stakeholders consume the research insights.

Doing a run through on the top-level findings of the DoubleCheck churn research during the Chief Customer Officer's staff meeting held every quarter.

Increasing the interest of other parts of the organization to approach the churn research program sponsor team to get more insights into the research that relates directly to them.

Drawing a relation between what prospects share and the feedback provided by customers who decided to terminate the relationship after some time.
"Since we started this work in Q1 of 2018, we've actually been able to drive really, really strong alignment between what our customers are saying, and what we've committed to as corporate initiatives and executive priorities."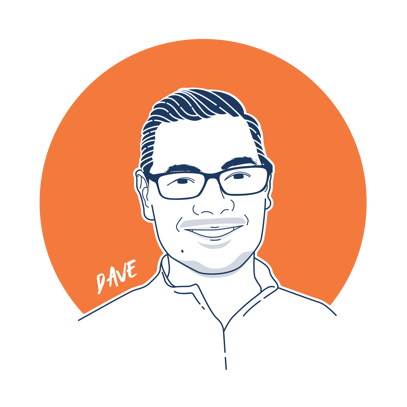 David Geary, senior manager, Voice of the Customer program at athenahealth
Athenahealth is a leading provider of network-enabled healthcare IT services for ambulatory and enterprise customers nationwide in the U.S. Its Voice of the Customer (VoC) group has been working with DoubleCheck for two years, with a focus on customer attrition or churn research.
We recently talked with David Geary, athenahealth's senior manager of the VoC program, about how his team uses churn research from DoubleCheck and how those insights are benefiting the organization.
Geary leads a robust VoC function, which combines solicited and unsolicited customer feedback with analytics tools and infrastructure so that the team can scale processes, automate work, normalize data, and do all kinds of aggregation.
Analyze, Dig Deeper and Share Churn Insights
Here are four best practices for how athenahealth processes the churn research data it receives from DoubleCheck:
Add relevant in-house context to aid research consumption.

Before sharing the churn reports internally in their entirety, Geary works with DoubleCheck to add in any necessary institutional knowledge and nuance related to B2B healthcare. His team then delivers the reports via email to the executive sponsor of the churn initiative, athenahealth's chief customer officer (CCO), and all of his direct reports.

Discuss key findings.

Geary and his VoC colleagues will join the CCO's staff meeting and conduct a run-through on the top-level findings of the DoubleCheck churn analysis, typically on a quarterly basis. As well as the customer success organization, the group attending the meeting may include leaders of athenahealth's service tiers, representing both its largest strategic customers and single doctor practices; business partners who hold general and administrative roles; and those who work with the vendor's centralized business applications.

"We've also had some outreach from product marketing, particularly around some of the competitive intelligence that we've been able to garner through the interviews, which has been really valuable to product market strategy," Geary said.

Dig deeper into specific insights.

Coming out of the meeting, Geary and his team often receive requests from individuals and other parts of the organization to provide more insight into the churn research that relates directly to them. For instance, a physician consultant who works with the customer success organization was very interested in examining payer mix to determine what percentage of customers were urban versus rural.

"In the last review we did, we had some middle managers come to us from the sales enablement function because they wanted to understand a little bit more about where people are falling off in the value prop," Geary said.

Forge links to other types of insight.

In examining the churn data from DoubleCheck, athenahealth has noted correlations between what prospects share and what the vendor may hear from customers who opt to leave after some period of time. For example, there may be similar feedback on customers' internal struggles to quantify the value of the premiums charged by athenahealth.

"It's nice to be able to draw those connections because sales actually has the opportunity to influence those conversations at the outset," Geary said.
How To Effectively Use Churn Data
Here are three major examples of how athenahealth uses the churn data provided by DoubleCheck:
Recognize churn behaviors.

Athenahealth has a client watch list of customers identified as potential churn risks and holds a biweekly review led by its chief customer officer to talk through action planning to try to offset that attrition. Anecdotally, athenahealth already uses the DoubleCheck research to draw comparisons between behaviors shown by people who have already churned with those on the client watch list. "We are a data-driven company, so we have more work to do to actually build the statistical connections between customer behavior inside and outside of our application that can help us come up with a churn risk score," Geary said.

Provide input into commercial priorities list.

The VoC organization maintains a stacked ranking list of 100 product-related enhancements requested by customers, known as its commercial priorities list. The DoubleCheck attrition research is one channel of input into that list, in conjunction with thousands of solicited athenahealth customer net promoter score (NPS) surveys and thousands of unsolicited ideas, comments, and votes from its customer community. The combined data gives athenahealth insights into the functional areas in which customers would like to see the vendor enhance, improve, or develop new capabilities for its solutions.

"The attrition research provides us with a retention angle for that VoC lens. The commercial priorities list is the primary artifact that we use to advocate to our product organization about the areas in which it should continue to invest and prioritize," Geary said.

Enhance existing competitive intelligence.

The churn research has provided athenahealth with additional insight into some of the sales practices of its competitors. For instance, Geary's team has learned more detail about the pricing structure of one major rival. At the same time, there is also the opportunity to discover more about the "other" category of competitors, which is not as well defined as its dozen or so key rivals.

"It's been nice to be able to validate what we believe to be true through some of the attrition data. DoubleCheck has done an outstanding job of culling insights through the interviews, which have been really, really valuable to our marketing organization. This was one of the unanticipated areas of value around competitive intelligence," Geary said.
The Next Chapter: Customer Survey Journey
A major focus for Geary's VoC team in 2020 will be bringing together the customer data gathered from five different relationship touch points to create a fully connected customer survey journey, which will be available to employees across athenahealth.
These five relationship touch points are win/loss insights, customer onboarding feedback, biannual NPS surveys of client decision makers, the polling of hundreds of thousands of active end users in the athenahealth customer base, and the attrition research. The information will be funneled into Salesforce CRM where it can be tied to an account or username. The data will then be structured so that it can be moved into athenahealth's Snowflake cloud data warehousing solution.
"One of the things that has been really challenging for us and for other organizations is to actually be able to draw a straight line between the research that we've done and the measurable impact of the outcome that it's driven," Geary said. "People believe in the process and trust the data. It's just really difficult to come to substantive conclusions that can be defended to any audience. We'll continue work on this front in the coming year," he added.
Here are two types of major benefits that athenahealth is already realizing from the insights contained in the churn research data from DoubleCheck:
Empower staff with access to all customer feedback.

Within Snowflake, athenahealth is turning all of its major VoC data, including churn, into clean, usable, repeatable, and easy-to-understand datasets, which are then accessible by the entire organization. In that way, people outside of VoC can reach the same types of conclusions as Geary's team and can choose to run their own analysis on the clean datasets maintained by VoC. "For example, project managers can use the attrition dataset in conjunction with the commercial priorities list to understand what items they have in their backlog that can be prioritized to potentially influence retention," Geary said."

Tie attrition data back to the individual customer.

One best practice that athenahealth has already embraced is connecting the churn research back to the specific customer by bringing that data into its CRM system.

"Having that data connected to the CRM makes it more trusted, more accessible, and easier to aggregate with other data. No single data source is going to give you all of the information you need. Regardless of where you are in the organization, you need some kind of aggregation effort. The CRM is the platform that enables the first part of that for us," Geary said.
Align Executive Priorities with Customer Feedback
In addition to other churn data usages, athenahealth includes a light version of the attrition findings as part of the quarterly customer sentiment report to its executive team.
"Since we started this work in Q1 of 2018, we've actually been able to drive really, really strong alignment between what our customers are saying, and what we've committed to as corporate initiatives and executive priorities," Geary said.
"Attrition and other customer research are driving a value framework. There are enablement activities for our frontline customer-facing folks, and issue resolution processes for our services and support staff. So, we're making sure that what we've chosen to prioritize is aligned to the sentiment of the base," he added.
Want to learn more about churn analysis? Check out some of our other awesome content.
Become a DoubleCheck Insider!
Fill out the form below 👇 to get the latest win/loss and churn analysis insights delivered straight to your inbox.